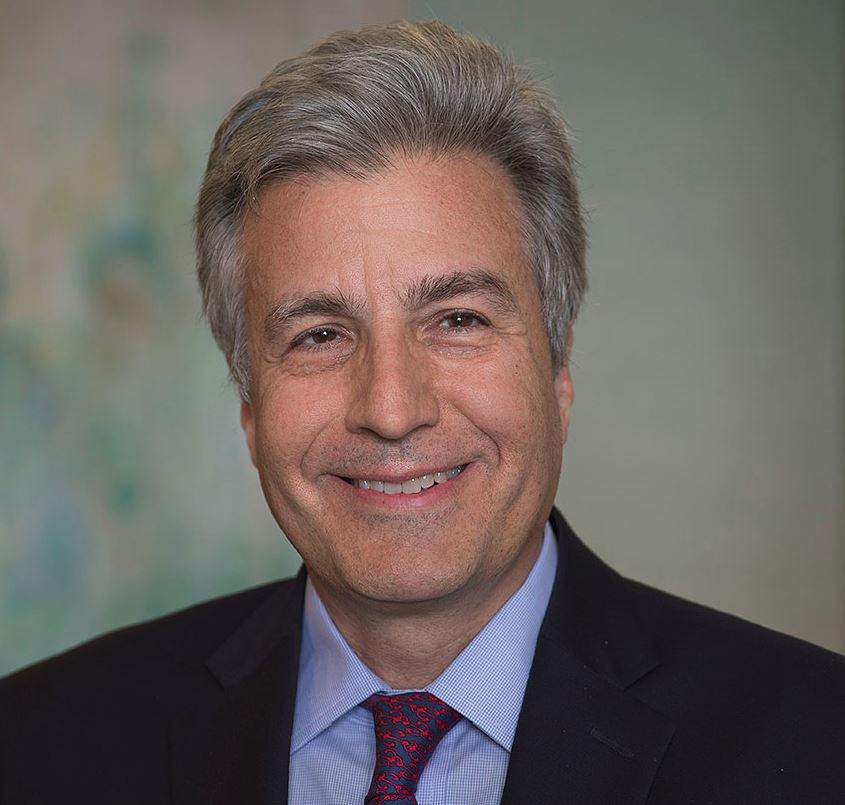 Francis X. Claró
Founder & Portfolio Manager
Francis X. Claro is Founder and Portfolio Manager at Contrast Capital Management, where he is responsible for global investment strategies.
Prior to founding Contrast Capital Management, Francis worked at Wells Capital Management, the asset management arm of Wells Fargo Bank and its predecessor firm, Evergreen Investments, which he joined in 1994. Francis served as Head of the International Equity Team and was the Portfolio Manager responsible for International Large Cap, International Smaller Cap and Global Hedged strategies. He also ran the Wells Advantage International Fund and was the International Portfolio Manager for the Wells Advantage Global Opportunities Fund. Clients included both institutional and retail investors. Francis was responsible for asset allocation between the international and domestic portions of global portfolios. Previously Francis was Co-Portfolio Manager responsible for the Emerging Markets Fund and Latin America Fund.
Prior to joining Wells Capital, Francis worked as an Investment Officer with the Inter-American Investment Corporation, where he was responsible for making private equity and debt investments in Latin America. Francis started his career as a Senior Consultant for Price Waterhouse's International Consulting practice in the U.S. and U.K. working in London, Eastern Europe, and Latin America.
Francis has lived and worked in several countries in Western and Eastern Europe and Latin America. He is a national of both the United States and Spain and is fluent in Spanish and Catalan, and conversant in Portuguese and French. Francis has been a guest on CNBC, CNNfn and Bloomberg TV and has been quoted in many publications including the New York Times, the Wall Street Journal and Financial Times. Francis has served as a Trustee of the Boston Ballet Company where he was Chair of the Investment Committee, and where he is currently an Overseer. Francis is a member of the Advisory Board at Brigham and Woman's Hospital of the Gillian Reny Stepping Strong Center for Trauma Innovation, started as an initiative dedicated to innovative trauma research.
Francis received a BS in Business from ESADE in Barcelona, Spain, an MS in Economics from the London School of Economics, and an MBA from Harvard Business School. He has been awarded the Chartered Financial Analyst (CFA) designation from the CFA Institute.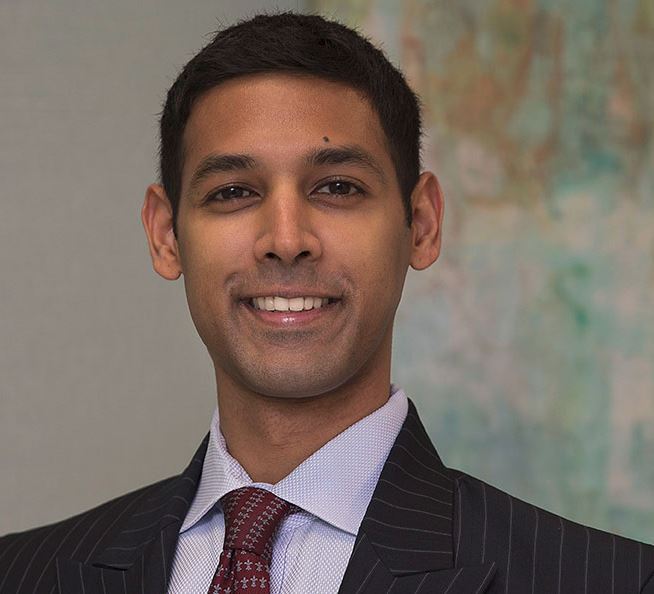 Sripadh Sriraman
Associate Portfolio Manager
Sripadh Sriraman is an Associate Portfolio Manager at Contrast Capital Management and he has extensive research experience covering international equities. At Contrast, Sripadh focuses on extensive screening, research and analysis of international equities. In addition, he works closely with the team at Contrast in monitoring of the portfolio's risk exposures as well as operational efforts.
Prior to joining Contrast Capital Management, Sripadh headed the research effort for private and public equity at Probe Equity Research, in Bangalore, India. There he worked closely with India-based public and private funds and delivered sector-agnostic investment assessments through detailed business models, financial, valuation and sector/macro-economic analysis on international and domestic companies. As part of his role at Probe, Sripadh also participated in other operational and client support efforts.
Sripadh received a Msc in Accounting and Finance from Manchester Business School, University of Manchester and a Bachelor of Commerce from Chirst College (Autonomous), Bangalore, India.
Sripadh is an Indian national and fluent in English, Tamil and Hindi.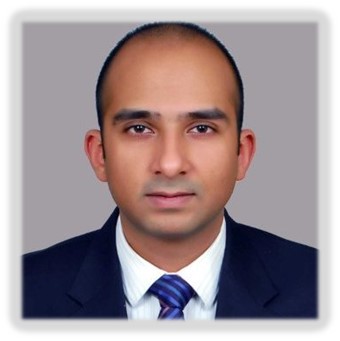 Madhu Chaudhary
Analyst
Madhu Chaudhary is an Analyst at Contrast Capital Management, where he focuses on the research and analysis of international equities.
At Contrast Capital, Madhu performs detailed industry and company financial analysis, examining industry trends, peer groups and creating financial models. Madhu has strong experience as an international Investment Analyst and has worked for Asset Management and Investment Banking organizations based in the United States and India.
Prior to joining Contrast Capital Management, Madhu advised Zuna Capital Partners, an India-focused special purpose buyout fund setup to acquire a small to mid-sized company with an exposure to the Indian economy. His responsibilities included sourcing deals and conducting due diligence on potential investment opportunities.
Before joining Zuna Capital Partners, Madhu worked as an Analyst for Sequence Capital, a New York headquartered long/short hedge fund and split his time between Mumbai and New York. At Sequence, Madhu conducted in-depth fundamental analysis focusing on Indian and US consumer goods, entertainment, and retail companies. He was directly responsible for identifying, recommending and tracking portfolio investments. Madhu also actively participated in portfolio risk management and analysis.
Madhu is an Indian national and fluent in Hindi and English. Madhu graduated summa cum laude from Babson College with a Master of Business Administration (MBA) degree. He holds a Master of Arts (MA) degree in Finance and Investment from the University of Exeter, in the United Kingdom. Madhu graduated from Bangalore University in India with a Bachelor's degree in Commerce.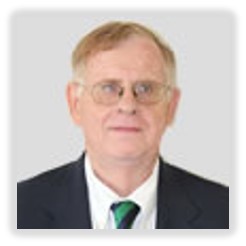 Robert Dieter
Chief Compliance & Financial Officer
Bob has extensive experience in financial services accounting and finance functions, including hedge funds, private equity and mutual funds. He has over fifteen years of experience in hedge fund accounting, financial, tax and operations including responsibility for compliance for investment managers focused on international investing. He has assisted in the successful launch of an investment advisory firm and established control environments to manage over $1 billion in fund assets.
Prior to managing the CCO and CFO function for Contrast Capital Management, Bob was CFO for Seacross Global Advisors a hedge fund where he was one a co-founder. He established procedures and controls to initialize fund operations and was responsible for accounting, financial and tax matters for the funds and the Advisor. He maintained daily control over operations including confirmation, trade entry and settlement.
Prior to Seacross, Bob was Hedge Fund Treasurer for Oechsle International Advisors where he established and managed the firm's financial, tax and accounting functions for hedge funds and up to $1.3 billion in net assets. He also managed prime broker, audit, tax and legal relationships for the funds and was responsible for regulatory filings.
During his extensive career, Bob has also served as a Vice President of the Trust Division- Investors Bank and Trust Company, Vice President- Massachusetts Financial Services Company and Vice President of Fund Accounting-Fidelity Investments, and as a Senior Audit Manager for Price Waterhouse.
Bob has an M.B.A. from the Tuck School of Business at Dartmouth College and a B.A. from Tufts University in Boston.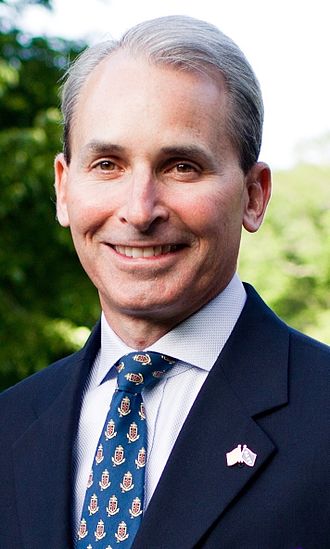 Philip M. Bilden
Florida, U.S.A.
Philip Bilden is a highly successful business and cybersecurity leader. Mr. Bilden is a co-founder and recently retired Senior Advisor of HarbourVest Partners, LLC, a leading global private equity investment management firm with institutional assets under management currently in excess of $42 billion. He was a founding member of the firm following the management buyout of HarbourVest's predecessor company in 1997. Mr. Bilden joined the firm in Boston in 1991 and relocated to Hong Kong in 1996 to establish the firm's Asian presence as a pioneering investor in the region. Bilden presently serves on the Board of Directors of Huntington Ingalls Industries (NYSE: HII), America's largest military shipbuilding company. HII's Newport News and Ingalls shipbuilding divisions in Virginia and Mississippi have built more ships in more ship classes than any other U.S. naval shipbuilder.
Mr. Bilden has three decades of international management, leadership, and investment experience building a complex, large scale business across global markets with diverse international partners. Throughout his 25 year tenure, Mr. Bilden has served in senior leadership roles in the firm's global management, including the firm's four person Executive Committee responsible for governance. Mr. Bilden established HarbourVest Partners (Asia) Limited which he led as Managing Director for 15 years. Based in Hong Kong, he was responsible for the firm's investment strategy and execution, capital raising, and client service activities throughout the Asia Pacific region, managing personnel and partnerships in multiple countries and cultures. Mr. Bilden served on the advisory boards of several international private equity partnerships, including funds managed by Archer Capital (Australia), Bain Capital Asia, Brait Capital Partners (South Africa), Castle Harlan Australian Mezzanine Partners (CHAMP), KKR Asia, Latin American Enterprise Fund, Olympus Capital (Asia), Pacific Equity Partners (Australia), TPG Asia and Unitas Capital (Asia). He served as inaugural chairman of the Emerging Markets Private Equity Association from 2011-2012. He served as the inaugural Chairman of the Asia Advisory Council for the Emerging Markets Private Equity Association (2011-2012). He is widely recognized as an industry pioneer and leader in the formation of the Asian private equity industry. Bilden was awarded the Asia Venture Capital Journal Special Achievement award for "outstanding contribution to private equity in the region" upon completion of his 15th year managing the firm's Asia business. He was named among "Asia's 25 Most Influential People in Private Equity" by Asian Investor.
Mr. Bilden has been active in U.S. national security initiatives and support over three decades. The Bilden family has established several endowed funds for U.S. military veterans scholarship fellowships and faculty support for U.S. national security, U.S. Asia Pacific regional security, and national cybersecurity curricula at leading academic institutions including Georgetown University's Center for Security Studies; Harvard Business School & HBS Asia Pacific Research Centers; the U.S. Naval Academy Foundation, and the U.S. Naval War College Foundation. Mr. Bilden serves as the inaugural Chairman of the Center for Cyber Conflict Studies Task Force at the Naval War College Foundation. Over the past three years, Mr. Bilden has convened distinguished leaders from the US military, intelligence community, legislative branch, policy organizations, and private sector to address the challenges of cyber resilience of critical infrastructure at the national level impacting the U.S. Navy and the nation. Mr. Bilden serves on the Chief of Naval Operations Executive Panel (U.S. Navy). He also serves on the Board of Directors of the United States Naval Academy Foundation; the Board of Trustees and Executive Committee of the Naval War College Foundation; the Asia Pacific Advisory Board and Dean's Board of Advisors of Harvard Business School; and the Board of Visitors of Georgetown University's School of Foreign Service. In January 2017, Mr. Bilden was nominated to be the United States Secretary of the Navy. Mr. Bilden announced his decision to respectfully withdraw from consideration as 76th Secretary of the Navy citing personal circumstances, noting his inability to serve without materially adverse financial divestiture of private family assets.
Mr. Bilden graduated with a BS in Foreign Service (magna cum laude) in 1986 from Georgetown University with a concentration in International Politics and as a Distinguished Military Graduate, Army Reserve Officer Training Corps, where he was awarded the President's Cup as the top graduate of the brigade. Mr. Bilden served ten years in the U.S. Army Reserve as a Military Intelligence officer from 1986-1996, from Second Lieutenant to Captain, until relocating to Asia. He received his MBA from Harvard Business School in 1991.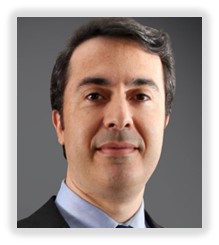 Alexandre de Botton
Rio de Janiero, Brazil
Alexandre is a Senior Client Partner with Korn/Ferry based in Brazil.
Prior to his current role, he served as a managing partner/managing director and co-founder of Propay, a leading payroll outsourcing company in Brazil. Previously, he was an associate investment banker with Goldman, Sachs & Company's Latin American group based in New York.
Earlier, Alexandre served as an assistant portfolio manager at Global Asset Management in the U.K. and in institutional sales with Opportunity LLP, in Rio de Janeiro.
He currently serves as the regional chairman for the Latin American region for YPO/WPO—Young Presidents' Organization/World Presidents' Organization.
Alexandre earned his master's in business administration from Harvard Business School and a bachelor's degree in economics from PUC—Pontifícia Universidade Católica in Rio de Janeiro.
Alexandre, a Brazilian national, is fluent in English and Portuguese and has working knowledge in Spanish and French.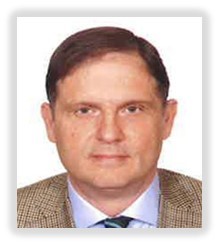 Alexander Macridis
Athens, Greece
Alexander Macridis is Chairman of the Board and Managing Director of Chryssafidis S.A., which was founded in 1882 and is one of the largest suppliers of plumbing and industrial goods in Greece. Alexander has been leading the company since 1991, which also has operations in Eastern Europe and Africa.
Previously, Alexander was an investment banker with Goldman Sachs & Co based in New York, focused on Mergers & Acquisitions and Corporate Finance.
Alexander currently serves as the Treasurer of SEV (Greek Federation of Industries). He also serves on the board of Titan Cement Company SA, Aegean Airlines SA, Yale University's President's Council on International Activities, The American College of Greece and Alba Business School.
Alexander received a B.A. Degree in Economics and Political Science from Yale College, a Juris Doctor Degree in Corporate Law from Yale Law School, and an M.B.A. from the Harvard Business School.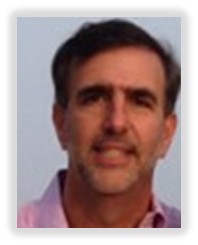 Stan Rosenzweig
Massachusetts, U.S.A.
Stan has over 20 years general management, operational and manufacturing experience in the Consumer Products sector. His work experience includes serving as President of Euro-Pro, a family-owned company that develops products under the Shark and Euro-Pro brands. While serving at Euro-Pro, Stan oversaw operations, growth, and development of the company, which resulted in an increase of sales from $100 million to $350 million and led a leveraged recapitalization with a payout of over $250 million.
Prior to joining Euro-Pro, Stan served as the Chief Operating Officer of the Holmes Group, a $650 million vertically integrated consumer products company in the kitchen and seasonal appliance categories. His responsibilities at the Holmes Group included managing operations of the company through growth from $40 million to over $650 million in revenues, as well as, overseeing a management buyout with Berkshire Partners in 1996.
Currently Stan is involved in a number of Private Equity investments amongst which he is currently Chairman of Paper House Productions. He serves on the Board of Directors of Polder Products, LLC and the National Board of Directors of Peer Health Exchange, a provider of Health Education to over 25,000+ high school students across the United States.
Stan received his MBA from Harvard Business School and his AB in Government from Harvard University. He is originally from Montreal Canada, and is a Canadian and U.S. National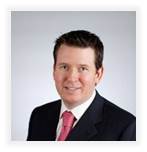 Chris Premock
Massachusetts, U.S.A.
Chris W. Premock is a Member of the Board of Advisors at Contrast Capital Management.
Chris is a senior executive with extensive experience in the distribution of asset management and financial products in the United States, the United Kingdom, and Europe. Chris currently serves as Head of Global Institutional Sales & Marketing for LMCG Investments based in Boston, Massachusetts.
Prior to LMCG Investments, Chris was head of institutional sales and consultant relations at Frontier Capital Management. At Frontier, Chris lead the global expansion of its institutional plan sponsor and investment consultant network, resulting in an expansion in assets under management from $4.4 billion to over $13.0 billion in AUM as of 2016. Prior to his role at Frontier, Chris was with Lehman Brothers Asset Management focused on fundraising for its private equity, hedge funds, and international equity teams. He consulted with the firm's most senior leadership that resulted in assets from some of the largest institutions in North America.
Prior to joining Lehman Brothers Asset Management, Chris was with Neuberger Berman based in New York City where he helped design and build the firm's first open architecture advisory service for high net worth families. He subsequently moved to the institutional sales division of Neuberger Berman covering the largest institutions on the east coast of the U.S. and Canada during which time he was appointed one of the youngest Vice Presidents in the firm's history.
Chris holds a Masters in Finance from the ZicklinSchool of Business, Baruch College, a B.S. from Arizona State University and an architectural engineering degree (A.S.) from Vermont Technical College.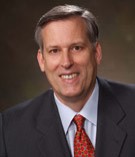 Charles Nichols II
Massachusetts, U.S.A.
Charles (Charlie) Nichols II is a member of the Board of Advisors of Contrast Capital Management
Charlie currently leads a family office, and also serves as a strategic consultant and advisor to private emerging businesses.
In 1992, Charlie founded and served as Managing Partner, Chief Investment & Operating Officer, for Nichols Asset Management, LLC (NAM) until December of 2020. Charlie was involved in all aspects of growing the firm; including operations, finance, IT, compliance, trading, marketing, legal, and research and portfolio management. In 1998, NAM received its first institutional small cap sub-advisory mandate which out-performed it's benchmark by 450bps annually for seven years.
Subsequently, NAM expanded to focus on institutional small cap growth mandates through sub-advisory relationships, primarily via manager of manager programs. NAM's institutional small cap growth business grew from a single $7Mn account in 2009 to twenty-six accounts and $530Mn in AUM in 2015. NAM was the leading small cap growth manager for sub-advised public pension plans for emerging manager of manager programs in 2014.
Prior to founding NAM, Mr. Nichols was a telco and technology analyst at Prudential Securities, Bear Stearns, E.F. Hutton, Montgomery Securities, and Wood Gundy. Charlie has also been involved in venture capital and investment banking activities during his career and was a system's engineer at both AT&T and StorageTek.
He is a former director of Ektron Inc., an internet infrastructure software company for which he raised the majority of angel financing. Ektron was sold to Accel/KKR in 2014.
Charlie received a B.S.B.A. in Economics & Finance from the University of Denver.